Prefabricated Mobile Toilets
We offer a wide assortment of versatile/portable toilets that are offered in various particulars according to norms. These compact toilets accompany water tanks for flushing and capacity tank for putting away waste connected together. These toilets can be effectively conveyed amid travel and in the event that one is skimming over the ocean. These are accessible with different sizes and measurements according to customer prerequisites.
These incorporate P.A.C.E. Recirc, Drinking Water Facility, Portable Toilets, Urinal Block, Fabricated Toilets Block, and Portable Toilet and so on.
Prayag Heritage pvt. Ltd. are one of the leading manufacture and suppliers of Mobile Toilets in India. We make these mobile toilets with the help of our professional.
Our first aim is customer satisfaction. So we made these toilets are highly spacious and easy to install, these toilets are manufactured using excellent quality raw material and cutting-edge technology. Mobile toilets are highly suitable for camps and Municipal Corporation. Our mobile toilets are highly appreciated by our clients in India due to their features like fine finish, robust construction and durable finish standards. We offer these toilets in different specifications like compact design, light weight and as per the requirements of clients.
What Makes Mobile Toilets an Ideal Choice?
There are some good reasons that will persuade you to get portable and prefabricated toilets. Some of the added features are the following.
No need of civil foundation as you can place them at plain surface
No maintenance work required. No need of painting work because of pre-painted galvanized iron sheet
Smoke detectors, firefighting equipment, AC's and various safety facilities
Weather, leak and earthquake resistant and durable
Easy to re-assemble and dismantle
Easy to transport and economical
There are numerous added features associated with the amazing toilets that are ideal for camping areas and those where different types of large events are organized for a day or two.
Epack has turned out to be the largest manufacturer and supplier of insulated cabins that are ideal options for toilets, bunk houses, mobile shelters, movable cabins and various other applications. We are a one stop and certified name for manufacturing and installation of prefab structures that include staff accommodation, worker accommodation, labour hutments and a number of other works.
Our toilets are ideal for construction sites too. Not forget to mention customized layouts that are designed and offered according to the land availability and requirement. Delivering turnkey solutions is our main motive and no stone is left unturned to achieve your satisfaction level. We have got expertise and specialization in ready to move accommodation with sanitary fittings, electrical fittings, furniture and bunk beds.
For such toilets, what all you have to do is simply choose the right design and style and go through features and place your order online. We also fix them and help you in a number of ways to provide you the best toilets.
Feel free to contact as per your convenience for prefabricated toilets with installation facilities and in your budget.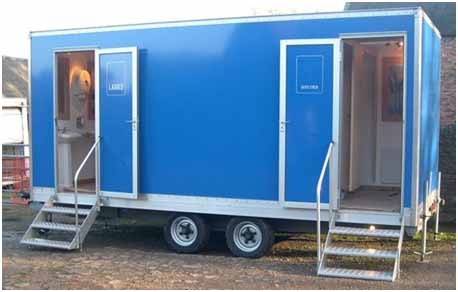 Mobile Toilets/Toilet on Wheels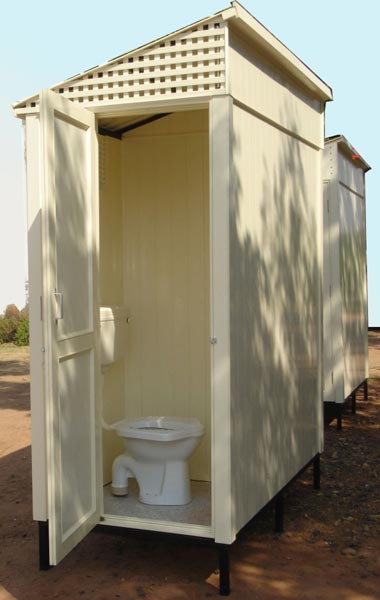 Movable Toilets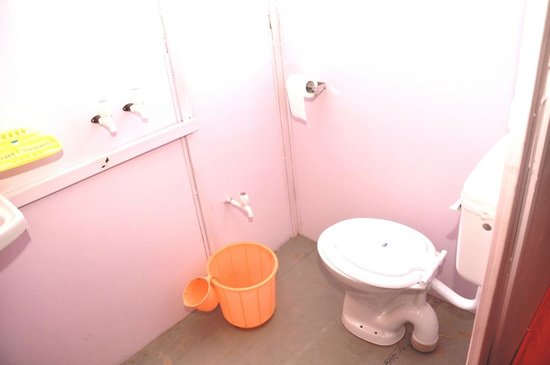 Portable Toilets