All types of Steel Structures Bulk Supply and Erection & Steel Railings
Huts and Cabins Specialised in all types of steel work whether it is simple or complex steel structure ,Railing or any other work.Steel Structure means a complex structure made from column, trusses and purlins with the use of steel.
Huts and Cabins design and deliver all types of Steel, Mild steel or Cold rolled steel section as per the site requirement. We designed and delivered many single or multi storey building in past for well known brands. We have done many applications like Factory , Badminton court Railway project, prefab school, prefab homes, prefab multi-storey building, modular home prefab resorts ,prefab farm house,Hindustan
"Railing" means a structure which is made in the forms of rail or rails form a fence or barrier.
Huts and cabin offers various tailor made design of modular or ready made railing as per your choice any where in greater noida west and noida area.For bulk supply and installation we also deliver to Delhi and NCR and other state too.
Huts and cabins design and deliver below railing types :-
SS RAILING
MS STEEL RAILING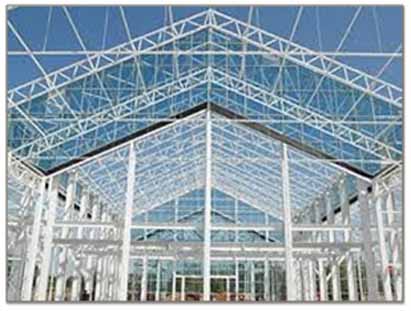 Roof Steel Structure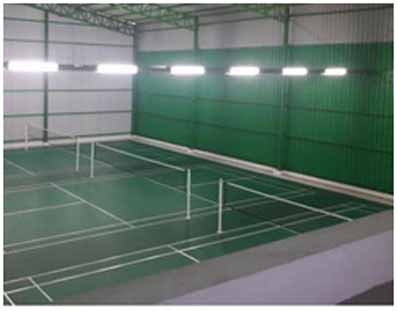 Badminton Court Roof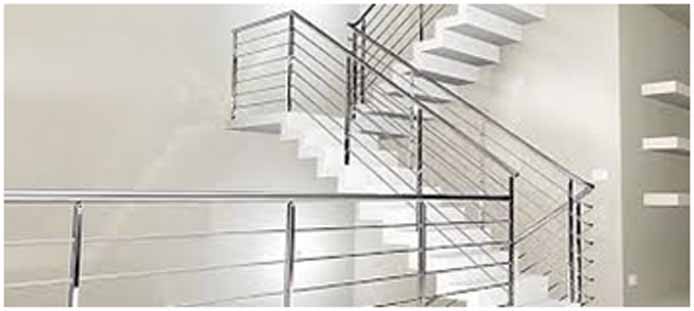 MS Steel Railin